We're all guilty of it. Business leaders can get so engrossed in the latest developments in their industry that they stop focusing on the things that don't change.
As advancements accelerate all around us, human nature stays the same. And to be an effective marketer, you need to know what drives people to do what they do.
David Ogilvy released his book Ogilvy On Advertising in 1986. Many of the lessons it teaches are just as powerful today as when it was written.
He's often regarded as "The Father of Advertising." Ogilvy was one of the pioneers of the soft sell approach. He found that the key to connecting with audiences was to create information-rich ads that were intriguing and memorable.
Ogilvy famously said: "The customer is not a moron. She's your wife."
Advertising Must Sell
"If it doesn't sell, it isn't creative."
Ad agencies love to talk about their latest awards. But at the end of the day, advertising isn't an art form. Its purpose is to sell.
Ogilvy felt so strongly that agencies should be recognized for meeting business objectives and not only their creativity that he made his own award. The David Ogilvy Awards honour the extraordinary use of research and insights in advertising to this day.
Creativity is an integral part of any good campaign. Novel and interesting ideas grab people's attention. The trick is to run with that attention and be sure people remember the product and not just the idea.
You Need to Believe in the Product
"Good copy can't be written with tongue in cheek, written just for a living. You've got to believe in the product."
When a copywriter believes in the product it comes through in the ad. That energy is infectious. The right people will be just as excited to try the product as the advertiser is about sharing it with the world.
Every time you reach people there are several things competing for their attention. Passion makes it possible to rise above the pack and make an impact.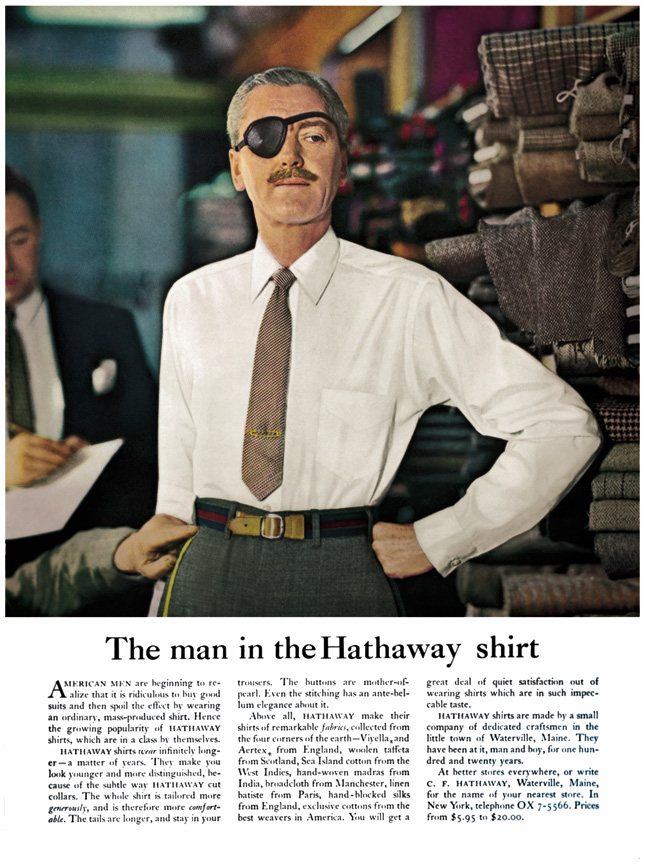 Focus on Fewer Objectives
"Most campaigns are too complicated. They reflect a long list of objectives, and try to reconcile the divergent views of too many executives. By attempting to cover too many things, they achieve nothing."
Scientists figure that the average attention span of a goldfish is nine seconds. And a person's attention span is even shorter than that!
In the short time advertisers have to communicate their message it had better be focused and clear.
Having fewer business objectives associated with a campaign makes it possible to create impactful ads. Drive home one key point with your copy. The less your audience needs to remember the more powerful the message can be.
Do Your Research
"Advertising people who ignore research are as dangerous as generals who ignore decodes of enemy signals."
Early in his career David Ogilvy worked for pollster George Gallup. He credited much of his success in the ad business to this experience. He believed good advertising is based on good research.
Ogilvy advocated using research to shed light on two key areas. First, to better understand your target audience. Second, to test different ideas and approaches in your creative executions.
Today we have tools to measure the effectiveness of campaigns that the "Mad Men" of Ogilvy's era could only dream about. The digital landscape is crowded though. And it's harder than ever to stand out.
Data is an invaluable resource that guides our actions and ensures we're investing our resources in strategies with impact.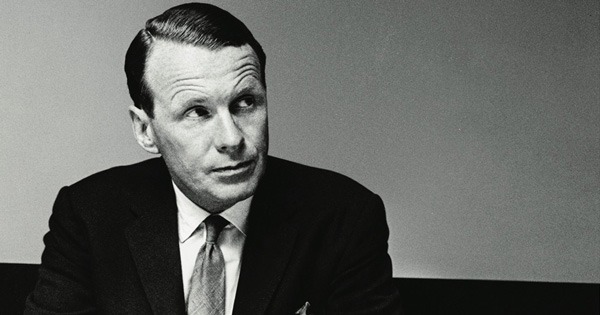 Write Like Your Customers Talk
"If you're trying to persuade people to do something, or buy something, it seems to me you should use their language."
Ogilvy's print ads had long copy. It worked because it was easy to read and understand. He advised against using jargon. It's intended to impress the reader, but it won't connect with them.
Don't make it easy for people to dismiss your message. Put yourself in the shoes of the customer. Make sure your tone of voice is in-sync with how people actually talk about the product.
Being Interesting Is a Must
"You cannot bore people into buying your product, you can only interest them into buying it."
David Ogilvy's ads were different than what many of his contemporaries were producing. Hard sell ads of the time relied on brute force. Advertisers told consumers what they wanted them to do, and what to believe.
Ogilvy's soft sell ads seduced people to keep reading instead. He gained his audience's trust by sticking to facts rather than making claims.
Let's fast-forward to today.
The first job your content needs to do is to stop people from scrolling and pay attention. And it's easier said than done.
Search engines and social media algorithms are designed to serve people an endless stream of content they're most likely to be interested in. Your content marketing must demonstrate it's worth consuming within seconds.
Hook people with a headline that entices them to watch or read what's to come. Pull them in with an intriguing visual. Whatever approach you use, your target audience needs to find it captivating from the start.
Educate the Reader
"Good ad; all facts. No adjectives. All specifics. Sold a lot of cars."
That's how Ogilvy described his famous Rolls-Royce print ad. In 1958, he wrote a headline that doubled their sales in America in less than a year:
"At 60 miles an hour, the loudest noise in this new Rolls-Royce comes from the electric clock."
He managed to communicate a benefit in a compelling way. At the same time, it educates the reader about a fact that's far from obvious.
Specifics win in two ways. One, they're far more interesting than generalities. Two, the reader learns something unique about the product that sets it apart from its competitors.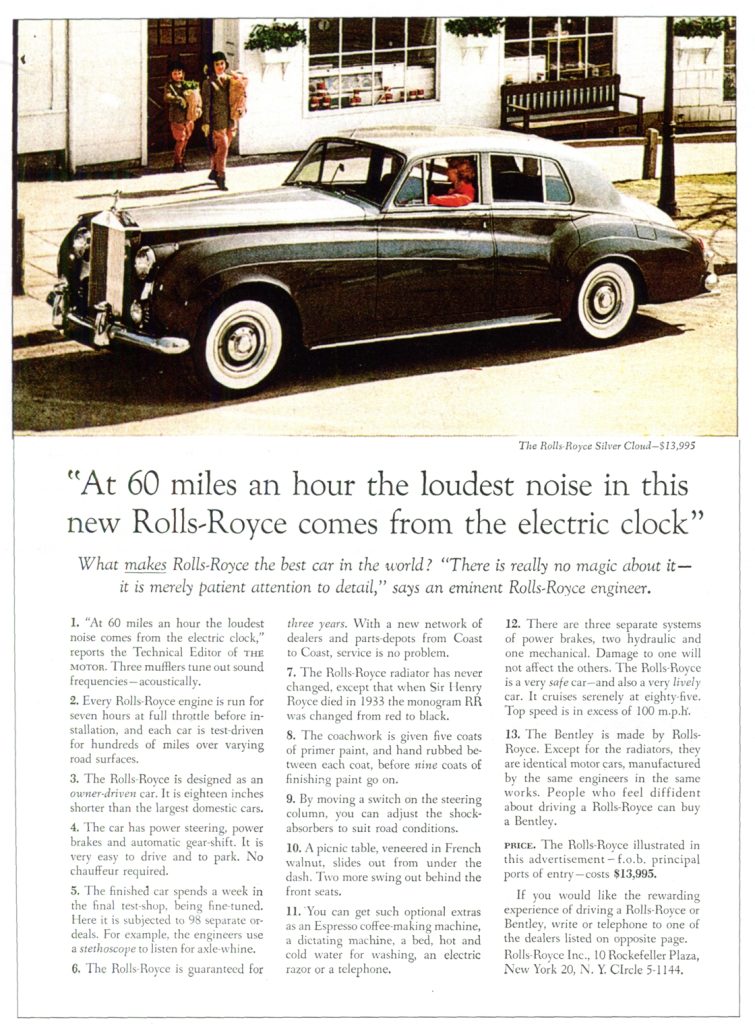 Aim Out of the Ballpark
"Don't bunt. Aim out of the ballpark. Aim for the company of immortals."
Many are timid about setting their goals high. Hypotheticals are bound to come to mind. What if you can't meet your goal? Would it actually be demotivational If you think it isn't realistic?
One thing Is certain. You must aim high to live up to your potential. Sure, you won't always hit your target. But overall, you'll achieve greater things.
Hire Bigger than You Are
"If each of us hires people who are smaller than we are, we shall become a company of dwarfs. But if each of us hires people who are bigger than we are, we shall become a company of giants."
Ogilvy On Advertising makes strong points about leadership. He describes how he took an agency with no clients and a staff of two to a global powerhouse.
Recruiting good people was the key to his agency's success. Although people are important to any business, they are essentially the product in B2B.
Conclusion
It's rare for figures in business to be a source of inspiration long after their retirement. David Ogilvy helped to change advertising forever. The company he founded, Ogilvy, remains one of the biggest names in the business.
Want to apply Ogilvy's timeless wisdom to your content marketing? Contact us today.