Design matters more than making something look beautiful to the eye. It's also about making things fluid for the hand, especially when a user is looking at your website, eBrochure, videos, or platform. One statistic suggests that for every dollar invested in designing a user experience, a company earns $100 in return.
That's where Nuflux Media can come in. We offer experience in web, graphic, UI/UX, and print design across a variety of industries and mediums. We've crafted websites. We've made videos. We've created logos, posters, annual reports, branding materials, and much, much more.
Our ability to ground ourselves in tested design principles while seeking the extraordinary is why so many small to mid-sized companies have trusted us with their image.
But you don't have to take my word for it.
I'm thrilled to announce that Nuflux Media has recently joined Clutch, a digital firm that collects client reviews for B2B firms. This platform allows buyers to consider actual clients' experiences working with agencies and determine who can really deliver on their promises.
Our Clutch profile has already started collecting reviews from clients. As a result, we're already one of Toronto's top web designers according to the B2B market research site's algorithms.
Our services offerings go beyond the web, of course. One of our favorite satisfied clients is a small book publisher that needed help with print design as well as marketing.
OMNI Publishing, the press and distributor of author Vesna Bailey, trusted us as their firm of note for all things design for three of their books. Graphics, cover designs, book layouts, font selections, photo optimization, preparing electronic files for printing — you name it.
We also were happy to give advice whenever OMNI asked it of us. We mesh the business with the creative, because we know that what is beautiful isn't always what sells.
The three books have gone on to win awards and praise for their design and visual appeal. Since publication, the firm has achieved over 80,000 sales. Not bad for a small press!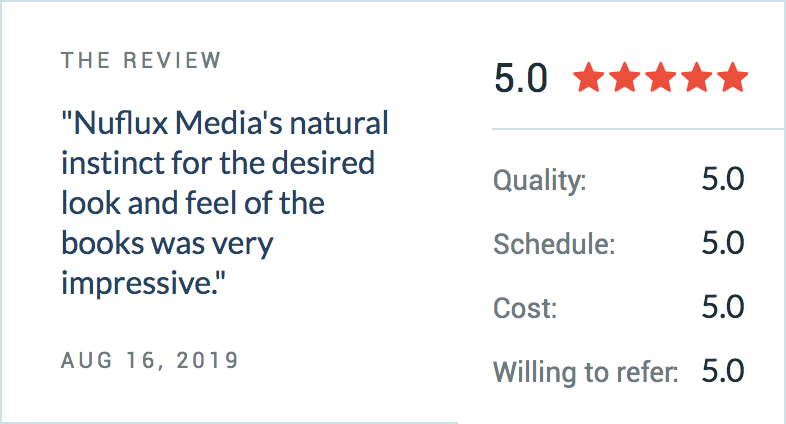 Our expert eye for design, combined with our professional level of customer service and our ability to meet every deadline, earned us perfect ratings across the board.
Not satisfied with assessing our service with numerical ratings, the president of OMNI Publishing left these kind words for us as well.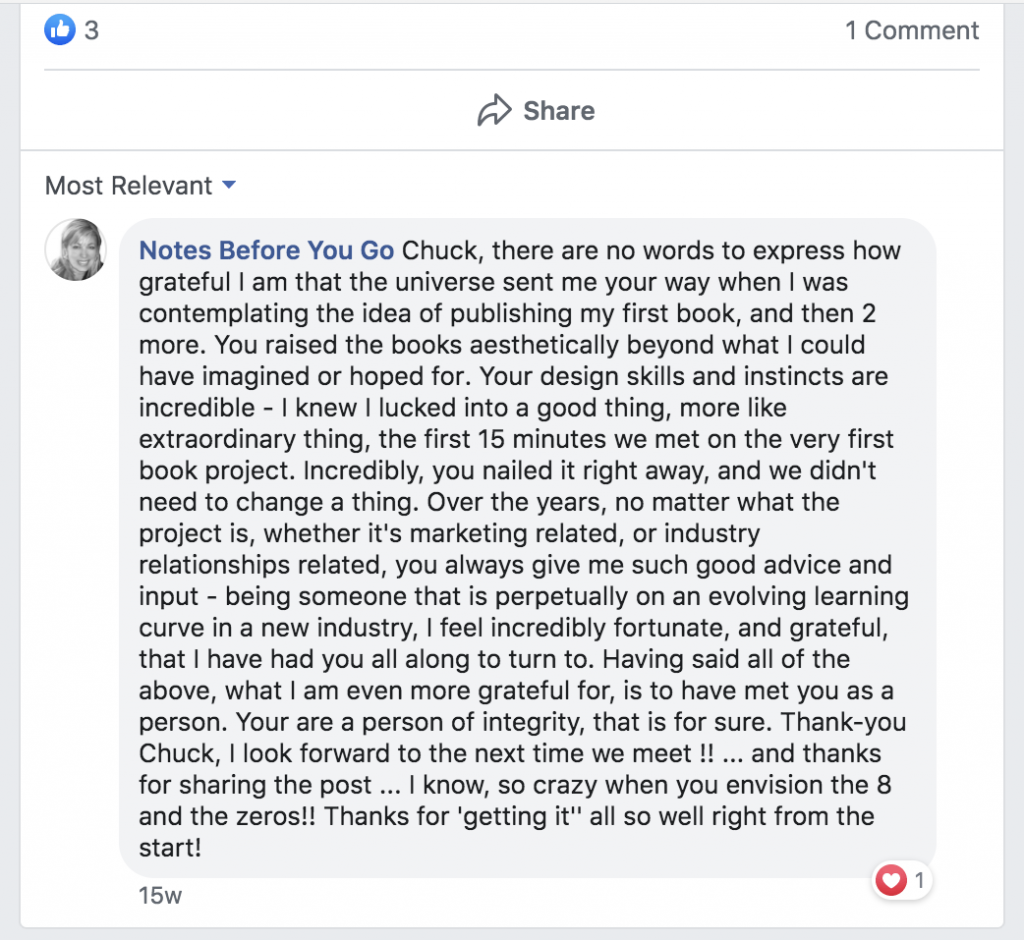 Hearing that we're doing our job right — going above and beyond to deliver designs that bring results — never gets old.
We continue to grow our archive of glowing reviews with Clutch. Our clients, in addition to leaving us top ratings, expressed the value we've provided in their own words:
"Chuck Rees immediately totally nailed the look and feel I was after. I would say that his insight and design talent even elevated the books to beyond what I was hoping for!"
We look forward to deepening our relationship with Clutch as we continue to give our clients the visual works they need to excel. You can also find us on sister sites The Manifest (a company description site) and Visual Objects (a digital portfolio-sharing platform), where we're ranked among the top rated companies in web design.