Small business owners inevitably need to wear a lot of hats. Beyond managing your core business offerings, you likely need to have to your hand in everything from accounting to sales.
Marketing your products or services is an ongoing process, and the best time to start is yesterday.
Before you can scale your business and delegate your marketing, you'll need to get the ball rolling by learning how to build your brand in the digital age. This guide is designed to give you the big picture, so you can do just that.
You don't need to know all the advanced marketing terminology, about analytics, or possess outstanding creative talent to start.
Form a sound plan for your brand, then execute. And you'll get better every day!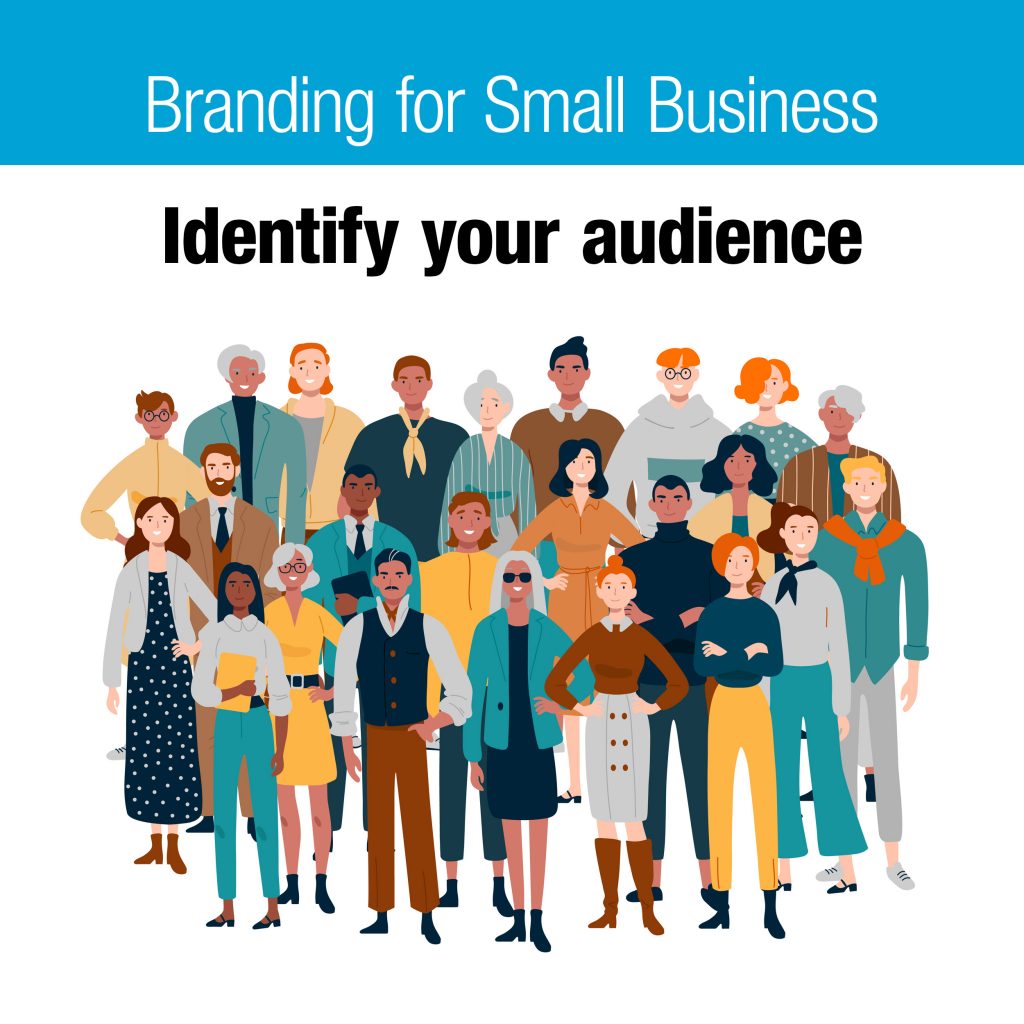 1. Identify your audience
Your online audience is vital just like your buyers. In fact, without an audience, it's becoming increasingly difficult for small businesses to find buyers.
Your brand can be much more than a product or service. It can be a small movement others want to be a part of.
Engaged audiences help spread your message, and refer others to your business.
Their presence builds credibility which leads to attracting customers.
Consider the age bracket, gender, location, income, interests, etc. of the people that are most interested in what your business is all about.
This will typically be a broader group than your target customers. We'll get to developing buyer personas in the next section.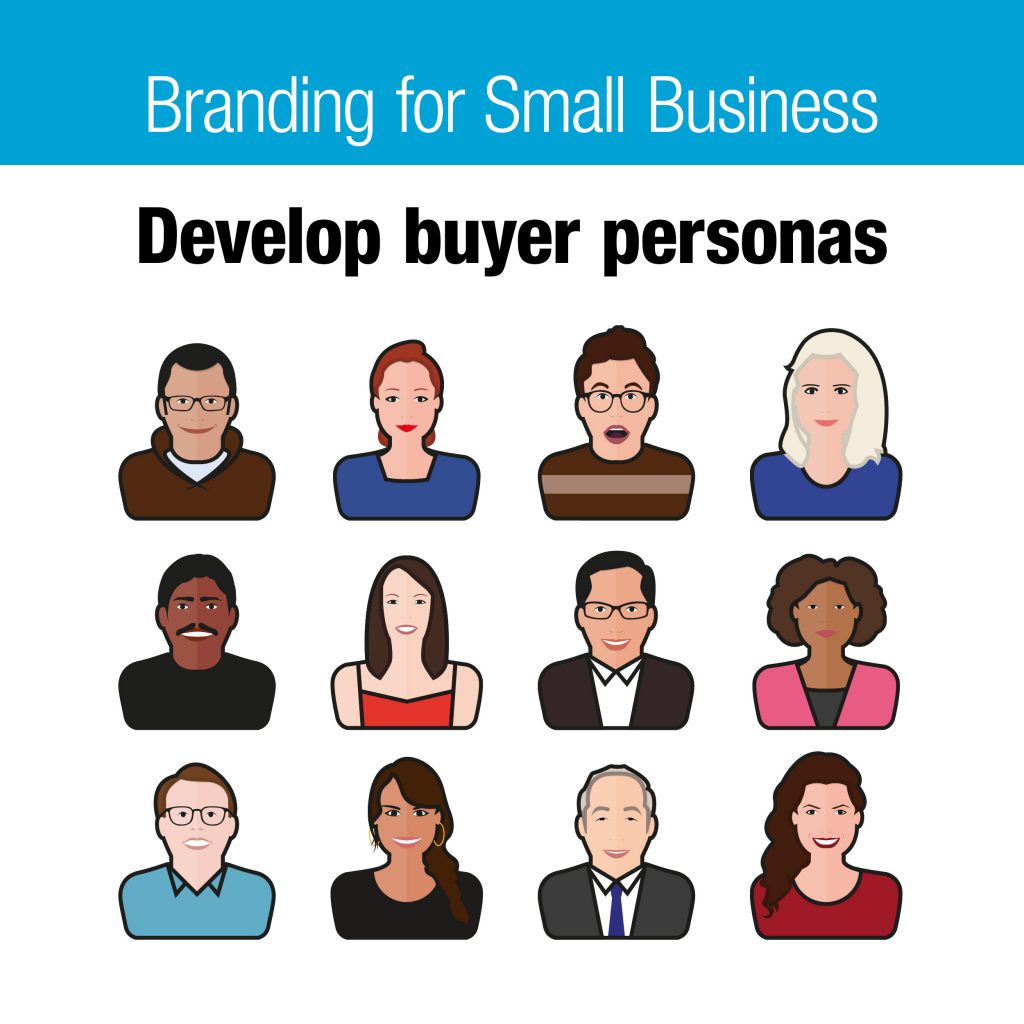 2. Develop buyer personas
A customer is much more than a source of income for your business. It's an person with dreams, challenges, flaws, and gifts, just like you.
You're far more likely to engage a potential customer by showing a genuine interest in them and their needs, rather than focusing on yourself or the strengths of your company.
Without carefully considering who your brand is talking to, it's easy to also lose sight of what your buyers value, and what they're really looking for.
By creating buyer personas you bring those individuals to life.
Think about any traits your buyers share. What age bracket, gender, level of education, hobbies, job title, etc. is most common?
You may want to create several personas.
Give each person a name. Write a sentence or two about what makes them unique.
For example, "Jennifer owns an Interior Design company in Vancouver, is passionate about environmentalism, and is an avid skier."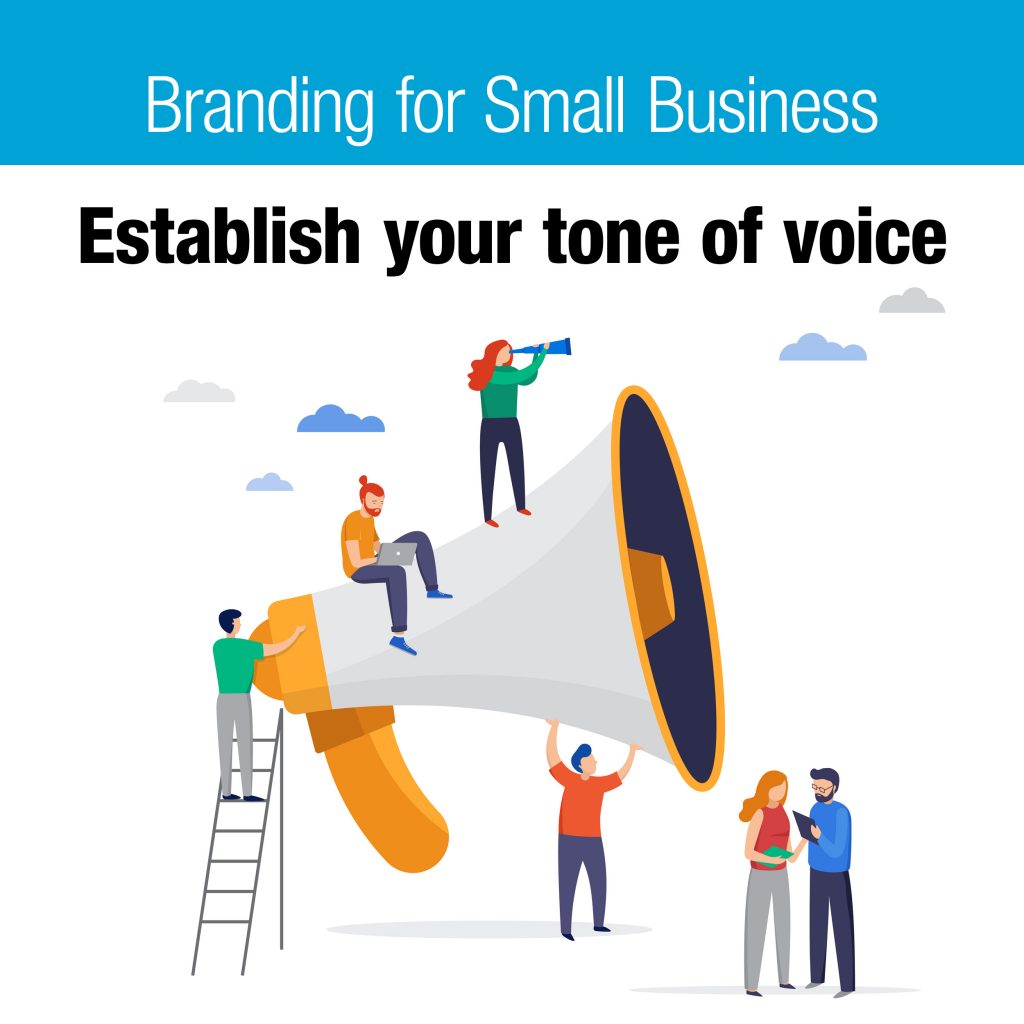 3. Establish your tone of voice
A brand's tone of voice is the style you use to communicate with your audience.
Even if your message has substance and provides value, if the tone of voice is wrong your business won't effectively gain credibility with potential customers.
Consider where your ideal customers minds are at when they're looking for a product or service like yours.
Are they professionals with aspirational motivations? Do they want to have a fun, unforgettable night with their loved ones?
Whether your brand is casual, chic and professional, or even funny, the way you communicate needs to be consistent.
Artists, nightclubs, and youth-orientated clothing brands need to be a bit edgy and demonstrate their authenticity.
And nobody would trust a bank, branch of government, or investment firm that spoke like a frat boy.
So differentiate yourself from your competitors without taking it too far.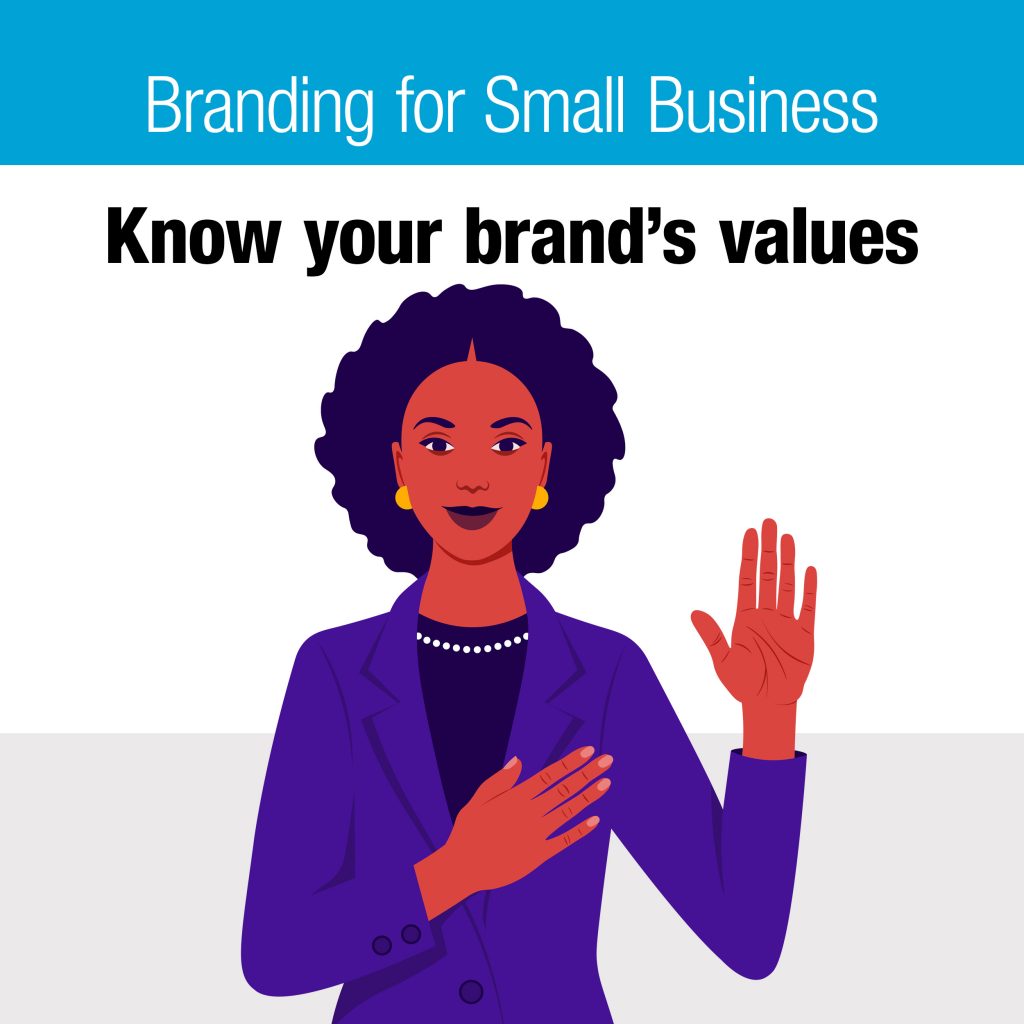 4. Know your brand's values
As a leader, what purpose will make you jump out of bed in the morning?
What values will keep your team operating at their potential in uncertain times, when major setbacks occur, or even when you've reached a high point?
Better yet, also determine what your customers care about and align that with your own views.
For example, Patagonia sells outdoor clothing and is very involved in environmental activism. They share an appreciation of nature with their customers.
Once your values are clearly defined and consistently shared with your audience you'll begin to build a following that is connected together with a strong bond.
Let them know how your choices are based on your values, as well as demonstrating that you're listening to their input.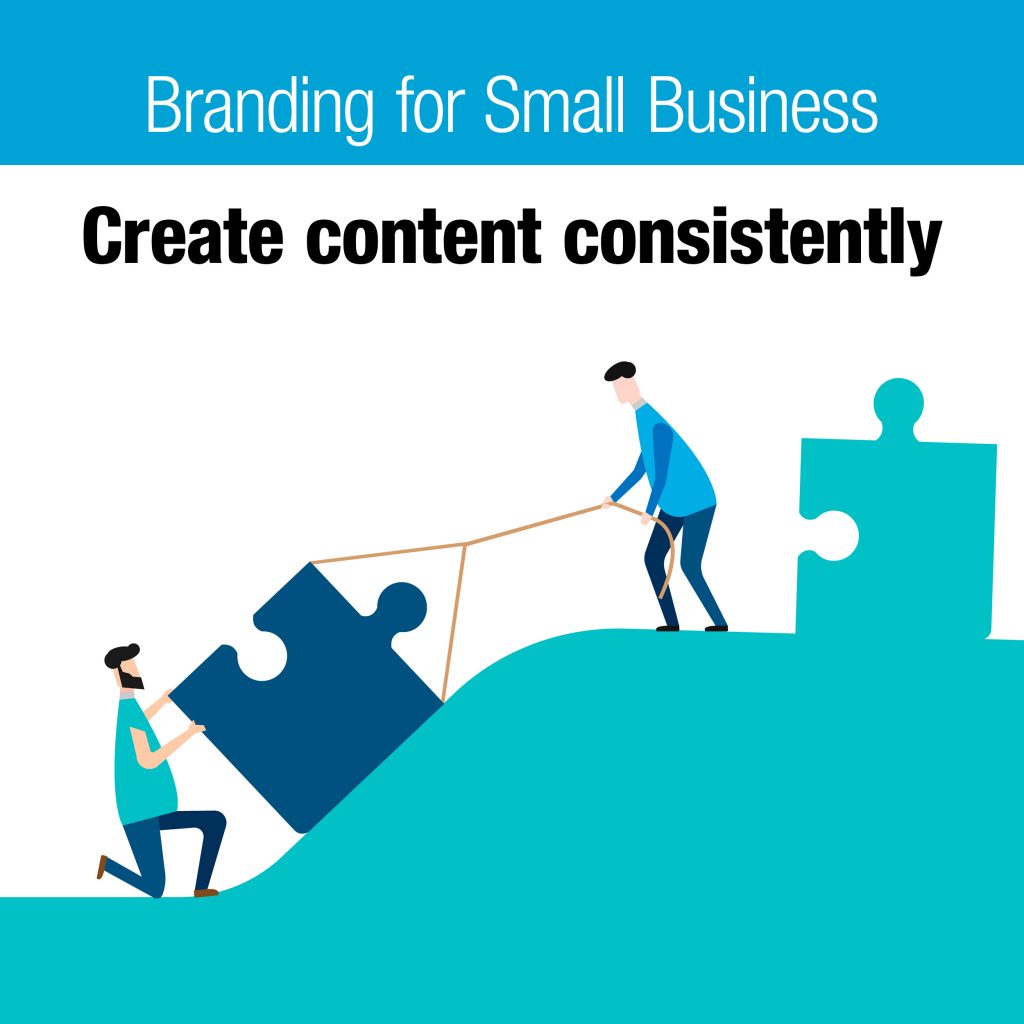 5. Create content consistently
Win the hearts and minds of your audience by creating high-quality content, and posting it at consistent intervals.
For B2B services, blogging is king. Long-form articles build trust and demonstrate your expertise.
Write articles that address your customers' problems, that educate them, and add value.
Each time you post on your company blog, you increase the odds of being discovered via an organic search.
To make the most of social media apps, your brand needs to be a fixture in your followers' feeds. Consistently adding new content also makes you discoverable via hashtags.
Small businesses don't need to be on every popular platform, just the ones that cater to the right demographic.
Be realistic about what you can take on, as a dormant social media account can create doubt among buyers.
Planning to grow your brand by launching a new website? DesignRush recognized us as one of the top 30 small business website design companies. Contact us today!